YouTube to MP4 converter
Download YouTube videos in MP4 to your computer
Downloads all music from a playlist or channel
Downloads multiple videos simultaneously
Available for Mac and PC.100% clean and safe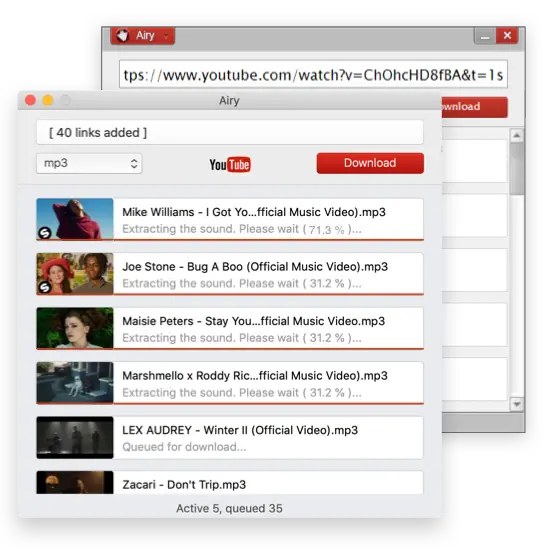 Airy YouTube to MP4 converter
YouTube downloading made simple
Ever want to download YouTube videos to watch later? With Airy YouTube to MP4 converter, downloading YouTube videos to your computer to save and watch offline is simple. If you don't know how to convert a YouTube video to MP4, now you can do it without torrenting or doing anything more complex than copy and paste. All you do is copy the link of the video you want to download, paste it in Airy, select the output file format you want, and that's it! Within minutes you'll have the video or MP3 file you want saved on your computer. Watch your favorite YouTube media anywhere and anytime with Airy.

Download playlists and channels with Airy YouTube MP4 converter
Airy lets you download entire YouTube playlist or channel easily. There's no need to convert YouTube videos to MP4 one at a time since you can copy the playlist link, put it in Airy, select the output file type you want and get on with whatever you were doing while the app quickly downloads all videos in the playlist. Save time and hassle with Airy MP4 YouTube converter.

Bulk downloads for music and movies
Want your favorite band's entire live performance playlist? Love a playlist of songs from different artists on YouTube? With Airy you can also convert YouTube videos to MP3 audio files, so you can build up your music library to take your songs anywhere without using data or Internet to listen on the go. Download an entire playlist with just a few clicks and start listening.

Multithreaded download function
With multithreaded downloading, you can convert videos from YouTube simultaneously to MP4. This will use less CPU, so your downloads don't disrupt your other activity on the computer. That means you can keep listening, watching, or working on the computer while your downloads do their thing in the background without interruption!

Pause and resume downloading MP4 converter YouTube
Need to pause your download? No problem. Airy lets you pause your download at any point and resume it from the same point, so you don't lose your progress if you need a break while using the YouTube converter to MP4.
Disclaimer
Airy was created to allow you to back up personal video and audio content for offline storing and viewing. If you decide to use the software to back up data that does not belong to you, be aware that you take full responsibility for any copyright issues that may come up.
How to convert YouTube video to MP4
Anyone can convert a YouTube video to MP4 to watch whenever you want with Airy. To download and save your favorite videos for offline watching or listening, just follow these simple steps to build your media library on your computer.
1
Copy the link to the YouTube video you want to download
Copy the link in the URL bar of the YouTube video, playlist, or channel that you want to convert to MP4 with Airy. Double click the URL to highlight the link and use the right-click menu to copy it.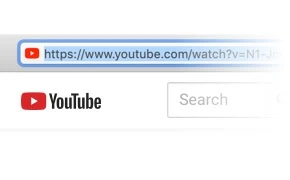 2
Paste link in Airy to convert
Open Airy and using your right-click mouse menu, paste the YouTube link you copied into the converter field in the app.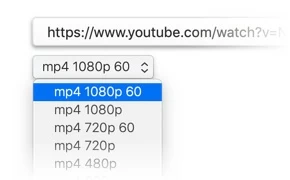 3
Choose your file format for MP4 or MP3
Select what format you want for the download. In Airy, you can convert your YouTube video to an MP3 audio-only file or MP4 and MKV video formats. You can choose from a dropdown menu what format you want for your download, and voila! Hit convert and you're download will start.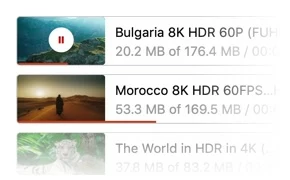 Questions and Answers
Want to know more? These are some common questions people have about YouTube to MP4 converter download apps.
What others say about Airy

#1 at UtilitiesApplication
Airy
Download YouTube videos & convert video into MP3 format
5
rank based on
889
+ users
Get a download link for Desktop
Submit your email address to get link for quick download and get started!
Requirements:
,
23.17MB
free space
Category:
UtilitiesApplication
Pricing:
Starts from $19.95
Languages:
中文, Český, Deutsch, English, Français, Italiano, 日本の, 한국어, Русский, Español, Nederlands