YouTube to MP4 Converter for Mac and PC: Airy
Convert YouTube to MP4 files on your hard drive
Obtain playlists and channels full of music or clips
Keep multiple downloads running at once
Enjoy a clean and safe experience on your PC or Mac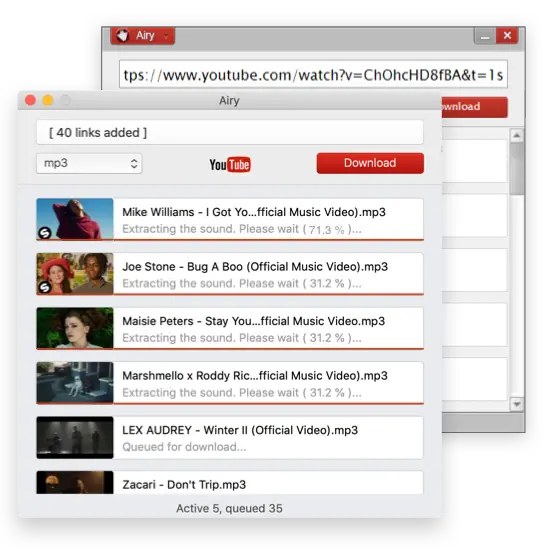 How to Convert YouTube Video to MP4 Easily
Anyone can convert YouTube to MP4 to watch whenever you want with Airy. For more information on how to download YouTube videos to your computer and save your favorites for offline watching or listening, just follow these simple steps to build your media library on your PC.
1
Copy the YouTube video link you want to download
Go to the page you'd like to download videos from. It can be a video, a playlist, or a channel. Copy the URL from the address bar.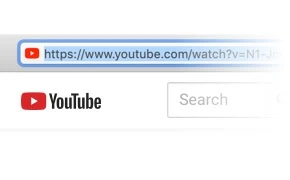 2
Paste link in Airy to convert
Open Airy and using your right-click mouse menu, paste the YouTube link you copied into the converter field in the app.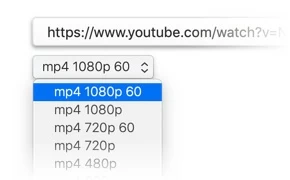 3
Choose your file format for MP4
Use the format selection menu to specify if you want a video or just audio. Hit "Convert", you're done!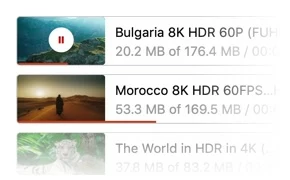 Airy YouTube to MP4 converter
Why Is It the Best YouTube MP4 Converter for Mac and Windows?
Ever wanted to download YouTube videos to watch later? With
Airy YouTube to MP4 converter for Mac
, downloading YouTube videos to your computer to save and watch offline is simple. If you don't know
how to convert YouTube to MP4 on Mac or PC
, now you can do it without torrenting or doing anything more complex than a simple copy and paste. Watch your favorite YouTube media anywhere and anytime with Airy.

MP4 YouTube Converter with Playlist Compatibility
Airy YouTube to MP4 converter lets you download entire YouTube playlists or channels easily. There's no need to convert YouTube to MP4 files one at a time since you can copy and paste the playlist link into Airy. It'll download the entire playlist while you go on with whatever you were doing. Save yourself some time and hassle with the Airy MP4 YouTube converter.

Convert YouTube to MP4 in Bulk
Thinking about saving a movie for a long train ride? What about a road trip? You can
download movies
from YouTube with Airy, the
safe YouTube to MP4 converter
. Just use the YouTube converter MP4 function, and you'll get the movie file in HD or Ultra HD to take on your travels. Watch on your phone, tablet, or laptop!

Novel Multithreaded YouTube MP4 Converter
With multithreaded downloading, you can download and convert YouTube to MP4 safe and efficiently on a separate processor thread. This way, the process won't eat up the entire CPU, so your downloads won't disrupt any other activity on the computer. That means you can keep listening, watching, or working on the computer while your downloads do their thing in the background uninterrupted!

Restricted videos aren't a problem for this YouTube MP4 converter
Using Airy, you can log into your YouTube account and download age-restricted and private videos, making this the best YouTube to MP4 converter out there. There are virtually no limits to what you can download and save to your computer or devices from YouTube with this app!
Why we choose Airy
What distinguishes Airy from other online solutions is that everything was carefully crafted to suit even the most pretentious user. From the user interface that gets straight to the point, without any clutter or hidden buttons to the selection of formats that Airy comes with. Even more, the availability of a browser extension makes it so that if you see a video that you like, you are two clicks away from downloading it on your Mac or Windows and enjoying it forever in your desired format. This also works with playlists and entire YouTube channels.
So if you are someone who is scared of losing precious internet content that might be deleted soon, you can rely on Airy. Last but not least, you won't have to lose time making your videos public, as Airy has full support for downloading and converting private videos too. This saves a lot of time and none of the other alternatives have this function.
FAQ
Want to know more? These are some common questions people have about using a YouTube to MP4 converter to download apps.
What others say about Airy
I was shocked to see such a tiny app handle very high resolutions (4K) and other features it offers.
The ability to freeze a video and resume it with this free YouTube downloader Mac app is exceptional. This allows you to complete the downloads whenever is more convenient for you.
Airy, an app for downloading YouTube videos and extracting the audio to an MP3 file is simple enough
Read more
Very good product for downloading YouTube videos and saving them on your computer. It was my first time using a YouTube downloader and I had no issues completing the process.
Airy ist ein großartiges Werkzeug, das einfach zu installieren und reaktionsschnell ist, ohne dass man sich durch zu viele Optionen verzettelt.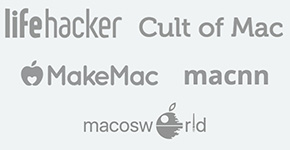 #1 at Utilities
Airy
Download YouTube videos & convert video into MP3 format
Get a download link for Desktop
Submit your email address to get link for quick download and get started!
or
Requirements: , 25.23MB free space
Pricing: Starts from $19.95
Languages: 中文, Český, Deutsch, English, Français, Italiano, 日本の, 한국어, Русский, Español, Nederlands