YouTube Downloader
Easily download YouTube Video in seconds
Save entire playlists from YouTube
Choose the desired MP3 quality for an awesome experience
Download Videos from YouTube in Batches
Pause and resume the downloads as you wish
100% compatible with Mac and Windows, safe and clean software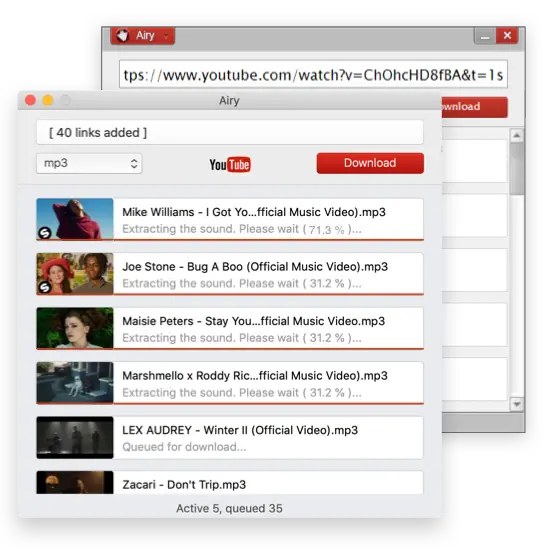 Airy YouTube Downloader
Make YouTube Videos Download with Airy
If you're still looking for the perfect tool to download MP3 from YouTube and listen to your favorite tracks offline, we have great news for you! Airy provides the perfect combination of functionality, versatility, and user experience for a complete experience. Choose from a wide list of audio formats and make the songs compatible with any device or operating systems thanks to this complete app. We put a very high price on your time, that's why we made downloading and converting files to MP3 as simple as possible with our Youtube downloader app. Check out the full list of features you're going to enjoy with Airy.

No Limits for Conversions
You can convert YouTube video files without worrying about ever reaching a limit. Rely on Airy to deliver round the clock functionality to build that offline MP3 playlist that you can listen to on any device.

Complete YouTube Playlists - 100% Offline
Not only that Airy enables you to download audio from YouTube video, but you will be able to use it to download entire playlists for offline listening. Ever wondered what will you do if you lost the Wi-Fi connection or you'd simply ran out of mobile data? That's right, it's times like these when an offline playlist comes to the rescue.

Airy - Download YouTube Videos HD as well as Entire Channels
Thanks to Airy's functionality, you won't need to waste time downloading one video after another. Its batch download mode allows you to download entire channels at once. This means you can save all your favorite videos from various subscribers without having to worry about needing a Wi-Fi connection.

Compatible with All Popular Browsers
For even faster operation, Airy comes with built-in browser integration. This means that you'll just use your browser to watch the videos you love and a download button will become available thanks to Airy. It's compatible with Safari, Chrome, Firefox, or Opera.
Airy's Top Features for YouTube Videos Download
▪ 100% compatible with the most popular web browsers. No matter if you're using Chrome, Safari, Firefox, or Opera, you can count on Airy to deliver excellent results.
▪ Converts YouTube videos in MP3 in a matter of seconds allowing you to save more videos.
▪ You don't need an account to use Airy - nor will you be required to share your email address to convert or download YouTube videos to MP3 and MP4.
▪ Unlimited downloads and conversions - Airy will never limit how many downloads you get.
▪ For an even more user-friendly experience, the app is offered in 20 languages.
How to Download YouTube Videos
For any player or downloader app to succeed it needs to have a user-friendly interface and a multitude of video quality settings. It's not by coincidence that Airy offers both. It comes with a very intuitive user interface and plenty of settings to get the video you want. And even though you'll have no problems using Airy even if it's your first time trying such an app, we've put together a short guide on how to get started:
1
Download and install Airy on your computer.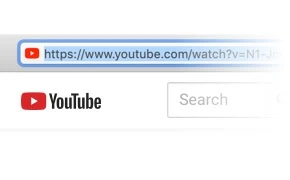 2
Go to YouTube and grab the URL of the video you wish to download then paste it in Airy.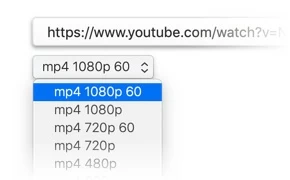 3
Click the format drop-down section and choose media format. Initiate the download.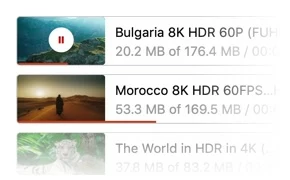 Disclaimer
Keep in mind that Airy was created to enable you to back up personal audio and video content or build offline playlists for when you can't connect to the Internet. It's your sole responsibility if you decide to use this software to download content that is protected by copyright.
FAQ
Airy is a simple YouTube HD downloader and converter and it comes with intuitive design and a friendly user interface. However, just to make sure we covered all ground, we put together a list of the most frequent questions from how to download subtitles from YouTube, convert YouTube videos to MP4, or download entire channels, we answered these questions here:

#1 at UtilitiesApplication
Airy
Download YouTube videos & convert video into MP3 format
5
rank based on
889
+ users
Get a download link for Desktop
Submit your email address to get link for quick download and get started!
Requirements:
,
23.17MB
free space
Category:
UtilitiesApplication
Pricing:
Starts from $19.95
Languages:
中文, Český, Deutsch, English, Français, Italiano, 日本の, 한국어, Русский, Español, Nederlands