Mediahuman, a solution to download YouTube audio
Mediahuman is an alternative Mac record audio from YouTube solution with a strong focus on music. For that, the program offers a set of conveniences. Playlists and channels can be tracked to download new songs as soon as they appear; tags, such as album names and song titles, can be set automatically.
Despite seeing such advanced features, our team couldn't find a pause button, which would be immensely useful for large downloads. Also, having a program constantly run in the background, tracking your clipboard and YouTube activity, seems relatively intrusive.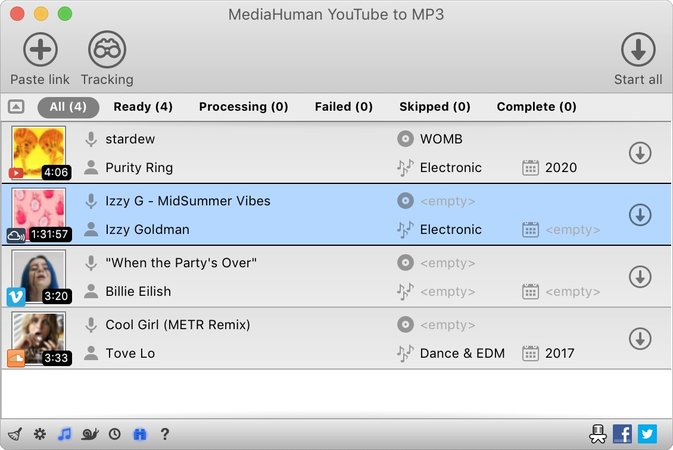 How to Record Audio From YouTube With Mediahuman
Copy the desired video URL.
Go to the MediaHuman main window.
Click "Paste Link".
Press the "Download" button to begin.