Best YouTube to MP3 Converter for Mac
Download and convert YouTube videos
Process channels and playlists rapidly
Use convenient features, such as pausing
Edit media tags
Enjoy Airy both on Windows and on Mac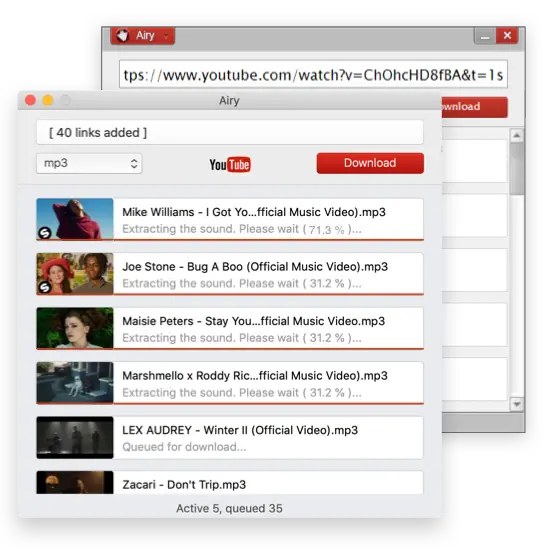 Airy YouTube Downloader
Convert YouTube Video to MP3 on Mac with Minimal Effort
If you want to convert YouTube to MP3, Mac solutions are plentiful and varied. But Airy is unique in its mission to deliver a complete, universal experience that suits the needs of different user groups. YouTube video and audio can be downloaded and converted to a wide range of formats, suited for any digital media needs that you may encounter as a Mac user.

A Playlist-capable MP3 Converter for Mac
You can save a lot of time by utilizing Airy's playlist-loading capabilities. Paste a playlist URL in Airy, and every clip in it will be queued up for download. The chosen format/quality setting will apply to the whole list.

The Power of Multithreading
When compared to similar apps, Airy achieves better results by multithreading its downloads. This approach may be less noticeable on individual videos, but it really adds up when loading large playlists.

Convert YouTube to MP3 in Batches
Don't have a playlist? Not a problem. Add links one by one to manually create a queue. Airy will automatically convert YouTube to MP3 Mac - compatible files. It's useful for short lists of large videos.

Pause and Resume Downloads
An often-missed feature of conventional downloaders (that's right, even youtube-dl!). There's hardly a need to describe this. As a footnote, it's worth mentioning that the feature works well when converting playlists.

Save Entire Channels on Your Mac
Channel downloads won't present any difficulty - they can be downloaded in the same way as any other playlist. Airy's queue is limitless, which proves useful with particularly large channels.

Get age-restricted and private videos
With this YouTube to MP3 converter for Mac, you'll truly feel limitless. By simply logging into your YouTube account, you can get instant download access to age-restricted and even private videos - just like that. Content creators will appreciate this option. Log in through Airy and back up your personal videos without any risk.
YouTube to MP3 Converter Alternatives
Free YouTube to MP3 Converter for Mac
YTD Video Downloader
YTD prides itself on being one of the most downloaded media converters on the internet. However, this is all well deserved when you start looking into it. It comes with a robust interface that's easy to use, compact features, the ability to download 8K videos, and of course, converting to MP3 or MP4 formats. The PRO comes at a great price and the installation process is a breeze. What more can you want from a converter?
Pros:
Downloads, converts, and plays videos right out of the box
The Pro version is cheap
Cons:
Converting is only available to PRO users
The built-in player has basic playback functionality
Any Video Converter
Don't let the name fool you as this is not just any video converter. Not only does it come with a very aesthetically pleasing interface, but it's also highly functional and intuitive. The conversion feature comes with a lot of inputs and outputs and can even customize files for specific devices such as PS5, iPads, Xbox One, and more. It can also burn them directly to a CD or DVD and due to the codec used, it will never lose any quality.
Pros:
Simple to use interface
Productivity focused
Lossless quality
Cons:
Might ask you to install additional third-party software during installation which is not mandatory for this app.
VideoHunter
VideoHunter makes it so easy to download and convert all of your favorite videos, no matter the platform. Whether it's Instagram, Facebook, Vimeo, YouTube, or any main website that has video content, rest assured because VideoHunter can do it all. The installation process is easier than ever and you can even download entire playlists. The main drawback of this application however is that you can find all of the important features under the PRO version.
Pros:
Can download YouTube playlists
Extremely fast and reliable
Clean UI
Cons:
PRO version contains all the best features
Apps
iTubeGo
iTubeGo is one of the simplest apps you can use to convert files. The app also functions as a great organizer for your playlist, adding the ability to tag files and add all the desired information about them. All of your MP3s will be downloaded rapidly and with the PRO version, you can do even more than before.
Online converter
Y2Mate
You can use Y2Mate to convert files directly online. Simply put the URL of the YouTube video you want, click on the start button and select the desired output. It's simple as that when you use Y2Mate. Even though the options are limited, this is a great alternative to apps and gets the job done quickly.
Browser extension
Firefox Add-on Downloader
With this add-on, you are a few clicks away from downloading videos from the internet automatically. It supports a vast array of websites and can download videos directly from the source, meaning faster download rates. While the browser support is limited, you can still enjoy it on Firefox. Unfortunately, it also requires you to download a separate application on your computer which breaks the purpose a little bit.
All in all, all of these alternatives pale in compression with Airy, who also comes with browser integration for those looking for a speedy process. Trustable and reliable, the simple interface allows you to download files even quicker than before, and the best feature yet is the ability to pause and resume downloads on the go.
Why should you choose Airy?
Perhaps the best choice for an application that converts YouTube videos to MP3 is Airy. This powerful all-in-one tool outshines the competition and allows users to download videos and playlists and convert them fast. It even comes with a browser extension that makes it even easier to download your desired content. It won't ever chug down internet bandwidth because you can limit that and pause the downloads whenever you desire. The PRO version is definitely worth purchasing to enhance your experience and use it forever.
What formats does Airy support?
You won't be missing any format when trying out Airy as it supports MP4, FLV, FLAC, and WMV. All of these are converted without losing any quality due to the great codec behind Airy that makes sure not to compress them more than is needed.
How to convert YouTube video to MP3 on Mac
1
Run Free YouTube to MP3 Converter for Mac. Copy the link to your YouTube video from the address bar or right-click the video itself and choose "Copy video URL".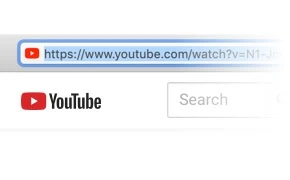 2
Paste the copied link into the application by clicking "Paste" or pressing ⌘+V. You can save YouTube video in MP3, MP4 and MKV formats, so choose MP3 from the drop-down list.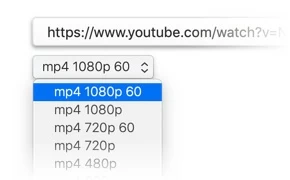 3
Start the download. You will see your video in the list below. You made it! Now you can enjoy your favorite tunes brought to you by the best YouTube MP3 converter for Mac!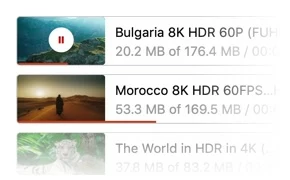 Questions and Answers
Got unanswered questions? This is the section you're looking for! Some of the most popular questions are covered below.
What others say about Airy
I was shocked to see such a tiny app handle very high resolutions (4K) and other features it offers.
The ability to freeze a video and resume it with this free YouTube downloader Mac app is exceptional. This allows you to complete the downloads whenever is more convenient for you.
Airy, an app for downloading YouTube videos and extracting the audio to an MP3 file is simple enough
Read more
Very good product for downloading YouTube videos and saving them on your computer. It was my first time using a YouTube downloader and I had no issues completing the process.
Airy ist ein großartiges Werkzeug, das einfach zu installieren und reaktionsschnell ist, ohne dass man sich durch zu viele Optionen verzettelt.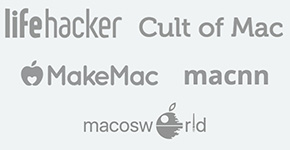 #1 at Utilities
Airy
Download YouTube videos & convert video into MP3 format
Get a download link for Desktop
Submit your email address to get link for quick download and get started!
or
Requirements: , 25.23MB free space
Pricing: Starts from US$19.95
Languages: 中文, Český, Deutsch, English, Français, Italiano, 日本の, 한국어, Русский, Español, Nederlands