Best YouTube to MP3 Converter for Mac
Download and convert YouTube videos on Mac
MP3 converter for Mac capable of downloading channels and playlists
Support for batch downloads and pause / resume
Convert YouTube to MP3 Mac and edit tags as you wish
100% compatible and safe with multiple Operating Systems - macOS and Windows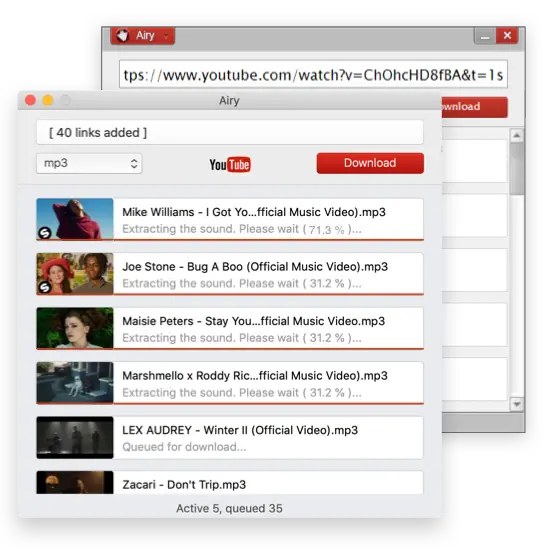 Airy YouTube Downloader
An Easy-to-use MP3 Converter for Mac
You won't ever waste time looking for a tool to
convert YouTube to MP3
Mac since Airy is designed to deliver a complete experience for all users. Not only that it will allow you to rapidly download any MP3 from YouTube, but you can use it to convert the videos to a wide list of formats and make them compatible with other devices. Do so without paying a cent!

Grab Entire MP3 Playlists with MP3 Converter for Mac
If you don't want to waste a lot of time converting and downloading multiple files manually, Airy is the solution. Get entire playlists with just a few clicks. Select the desired format and you're good to go!

More Speed Through Multithreading
Airy MP3 converter for Mac also delivers outstanding download speeds compared to similar apps. This is achieved through the multithread technology that splits the downloads into multiple actions for better results.

Convert YouTube to MP3 in Batches
Even if you're not after an entire playlist, you can still use Airy YouTube to MP3 converter for Mac to download multiple videos at once. This saves you time and makes the app a lot more versatile and user-friendly. This feature is useful when you need to convert YouTube to MP3 Mac, such as music albums or TV series.

Pause and Resume Downloads as You Wish
More than just a YouTube to MP3 Mac converter, Airy makes it possible for users to pause and resume downloads whenever they need to. In other words, with our MP3 converter for Mac you have full control of the download process and you'll never lose a song or video.

Save Entire Channels on Your Mac
Just found a YouTuber that delivers awesome content in every video? Thanks to Airy YouTube to MP3 converter for Mac, you can download a whole channel so you can binge-watch everything that's uploaded on it.

Get age-restricted and even private videos in MP3
With this YouTube to MP3 converter for Mac, you'll truly feel limitless. By simply logging into your YouTube account, you can get instant download access to age-restricted and even private videos - just like that.

Disclaimer
Airy was created to allow you to back up personal video and audio content for offline storing and viewing. If you decide to use the software to back up data that does not belong to you, be aware that you take full responsibility for any copyright issues that may come up.
How to convert YouTube video to MP3 on Mac
1
Run Free YouTube to MP3 Converter for Mac. Copy the link to your YouTube video from the address bar or right-click the video itself and choose "Copy video URL".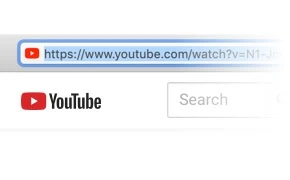 2
Paste the copied link into the application by clicking "Paste" or pressing ⌘+V. You can save YouTube video in MP3, MP4 and MKV formats, so choose MP3 from the drop-down list.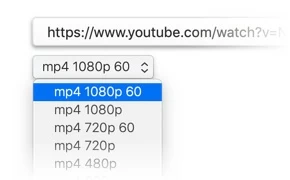 3
Start the download. You will see your video in the list below. You made it! Now you can enjoy your favorite tunes brought to you by the best YouTube MP3 converter for Mac!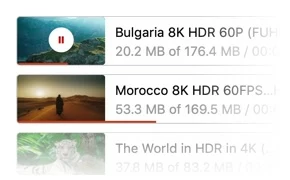 Questions and Answers
It is natural for users to have some questions about the way Youtube downloads. We chose some of the most popular questions and covered answers.
If you don't want to stop your choice on the Airy app, you can read this article about the
best YouTube to MP3 converter
for Mac and test other solutions. But Airy is #1, believe us.
You are allowed to download a
YouTube audio ripper
- Airy and also convert YouTube video to MP3 on Mac twice for free. After that, there are a variety of payment options to choose from, including family packages and tech support subscription.
After using Airy app, you can launch iTunes, choose File > Add to Library or Add Folder to Library. Alternatively, you may just drag and drop the downloaded files from the folder to the iTunes window.That's it!
What others say about Airy

#1 at UtilitiesApplication
Airy
Download YouTube videos & convert video into MP3 format
5
rank based on
889
+ users
Get a download link for Desktop
Submit your email address to get link for quick download and get started!
Requirements:
,
22.55MB
free space
Category:
UtilitiesApplication
Pricing:
Starts from $19.95
Languages:
中文, Český, Deutsch, English, Français, Italiano, 日本の, 한국어, Русский, Español, Nederlands