How to Download Music from YouTube on Mac with Airy
Free YouTube music downloader - all-in-one app for your music needs
No usage limitations and restrictions on music and video downloads
Lightning-quick batch downloading of playlists and channels
You can use YouTube free music downloader for Mac and Windows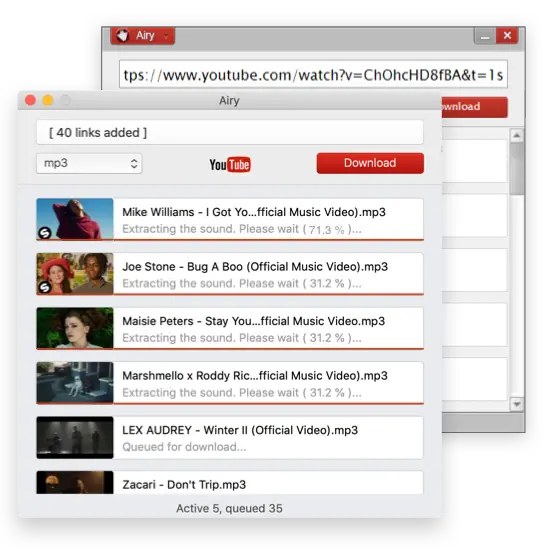 How to Download Music from YouTube on Mac or Windows
Airy YouTube to MP3 app ensures that you get both great user-interface and user-experience, without compromising on video and music quality. We aimed to make this YouTube audio downloader so easy to use and navigate, that anyone - beginners or advanced users - would be able to maximize this app with ease. All it takes is 3 simple steps to get started and you're off and running.
1
Install Airy from the website.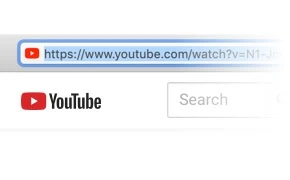 2
Find a video on YouTube you want to download and copy the URL link from the address bar.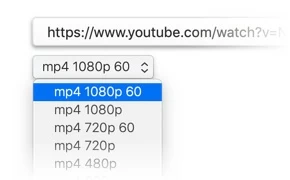 3
Open Airy and paste the link into the text field. Choose your format (MP3) and start downloading!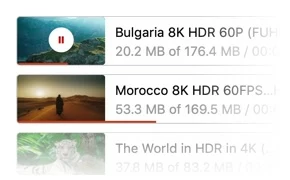 Airy YouTube Downloader
Download YouTube Music on Mac or Windows in a Breeze
Listening to your favorite music offline shouldn't be a luxury. We believe that you should be able to consume content on YouTube whenever you want - with or without an internet connection. So that's why we created Airy, a complete YouTube downloader music app for your Mac or Windows computer.
This YouTube music downloader comes ready to use with tons of great features that you'll love, like quick batch downloading, various format and resolution options, playlist creation, and more. Here's everything you'll get when you choose Airy, the best YouTube music downloader today.

Uncapped and Unlimited
With Airy, you have absolute freedom because you're never going to be capped to a daily download limit or have any sort of restrictions. You can use this YouTube music downloader app for as long as you like.

Customize Your MP3 Playlists
Imagine having a full playlist of your favorite go-to music ready for you whenever you want. With Airy YouTube music downloader, you can convert
YouTube playlist to MP3
and listen to them anywhere, anytime.

Full Channel Music Download from YouTube
Downloading a video at a time can be so frustrating and tedious. Airy free YouTube music downloader for Mac lets you download entire channels of your favorite content creators on YouTube in just a few clicks. So less time wasted, and more time enjoyed.

Browser-Friendly Integrations
With this YouTube music downloader app's incredible browser integration lets you download music videos from YouTube even faster. Simply browse on Chrome, Safari, Firefox, or Opera and click the Airy logo to start downloading. One less step, but one huge leap forward.
FAQ
Once you start to use Airy, you'll quickly come to realize how easy and straightforward it is. But we understand you want to get the most out of Airy. That's why we prepared this list of most frequently asked questions about this YouTube music downloader to help you.
What others say about Airy
I was shocked to see such a tiny app handle very high resolutions (4K) and other features it offers.
The ability to freeze a video and resume it with this free YouTube downloader Mac app is exceptional. This allows you to complete the downloads whenever is more convenient for you.
Airy, an app for downloading YouTube videos and extracting the audio to an MP3 file is simple enough
Read more
Very good product for downloading YouTube videos and saving them on your computer. It was my first time using a YouTube downloader and I had no issues completing the process.
Airy ist ein großartiges Werkzeug, das einfach zu installieren und reaktionsschnell ist, ohne dass man sich durch zu viele Optionen verzettelt.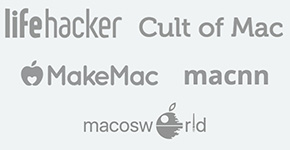 #1 at Utilities
Airy
Download YouTube videos & convert video into MP3 format
Get a download link for Desktop
Submit your email address to get link for quick download and get started!
or
Requirements: , 25.23MB free space
Pricing: Starts from US$19.95
Languages: 中文, Český, Deutsch, English, Français, Italiano, 日本の, 한국어, Русский, Español, Nederlands