Airy - Exclusive YouTube Music Downloader
Free YouTube music downloader - all-in-one app for your music needs
No usage limitations and restrictions on music and video downloads
Lightning-quick batch downloading of playlists and channels
Transfer your favorite music from YouTube straight to iTunes
Stop and start as you please with full control
You can use YouTube free music downloader for Mac and Windows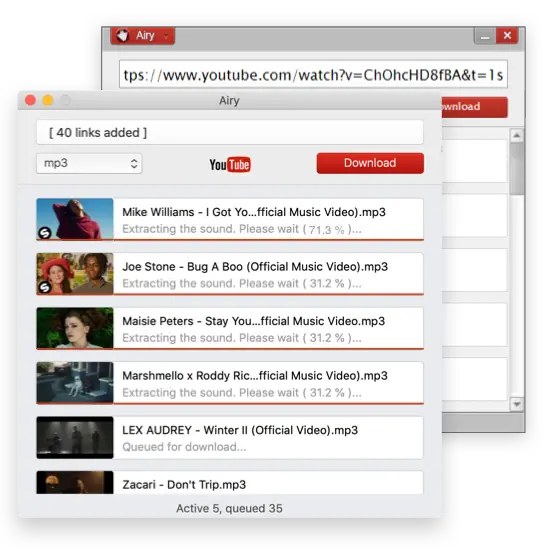 Airy YouTube Downloader
Download Music from YouTube in a Breeze with Airy
Listening to your favorite music offline shouldn't be a luxury. We believe that you should be able to consume content on YouTube whenever you want - with or without an internet connection. So that's why we created Airy, a complete YouTube downloader music app for your Mac or Windows computer.
Airy combines the high-quality online listening experience with a simple yet elegant user-interface to bring you the best offline experience possible.
This YouTube music downloader app comes ready to use with tons of great features that you'll love, like quick batch downloading, various format and resolution options, playlist creation, and more. Here's everything you'll get when you choose Airy, the best YouTube music downloader today.

Uncapped and Unlimited
With Airy, you have absolute freedom because you're never going to be capped to a daily download limit or have any sort of restrictions. You can use this YouTube music downloader app for as long as you like.

Customize Your MP3 Playlists
Imagine having a full playlist of your favorite go-to music ready for you whenever you want. With Airy YouTube music downloader, you can convert
YouTube playlist to MP3
and listen to them anywhere, anytime.

Full Channel Music Download from YouTube
Downloading a video at a time can be so frustrating and tedious. Airy YouTube music downloader lets you download entire channels of your favorite content creators on YouTube in just a few clicks. So less time wasted, and more time enjoyed.

Browser-Friendly Integrations
With this YouTube music downloader app's incredible browser integration lets you download music videos from YouTube even faster. Simply browse on Chrome, Safari, Firefox, or Opera and click the Airy logo to start downloading. One less step, but one huge leap forward.
How to Use this Downloader YouTube Video and Music App - YouTube to MP3
One of the biggest reasons most downloaders don't succeed or have a strong user base is because of its poor user-interface and user-experience. Thankfully for you, Airy ensures that you get both, without compromising on video and music quality. We aimed to make this YouTube audio downloader so easy to use and navigate, that anyone - beginners or advanced users - would be able to maximize this app with ease. All it takes is 3 simple steps to get started and you're off and running.
1
Install Airy from the website.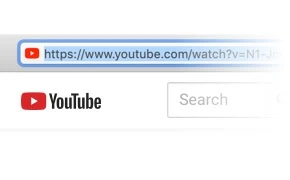 2
Find a video on YouTube you want to download and copy the URL link from the address bar.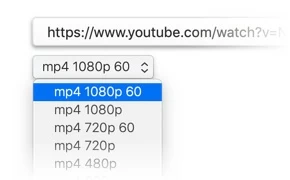 3
Open Airy and paste the link into the text field. Choose your format (MP3) and start downloading!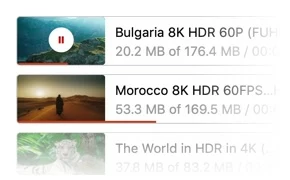 Disclaimer
Airy's goal is to deliver the highest quality and reliable experience as the ultimate YouTube music downloader for Mac. But it's important to note that this app is intended for personal use only. We do not endorse the use of this app for purposes other than that (such as downloading private content, sharing downloaded materials, and profiting, etc.) If you choose to go against the sole intended use of this app, you are agreeing to stand 100% liable for any legal consequences or copyright claims that may arise from it. We will not be held responsible for any wrongdoing on your part.
FAQ
Once you start to use Airy, you'll quickly come to realize how easy and straightforward it is. We designed it with ease of use in mind. But we understand you want to get the most out of Airy. That's why we prepared this list of most frequently asked questions to help you. Any questions you have about this YouTube music downloader will be answered below:
What others say about Airy

#1 at UtilitiesApplication
Airy
Download YouTube videos & convert video into MP3 format
5
rank based on
889
+ users
Get a download link for Desktop
Submit your email address to get link for quick download and get started!
Requirements:
,
23.1MB
free space
Category:
UtilitiesApplication
Pricing:
Starts from $19.95
Languages:
中文, Český, Deutsch, English, Français, Italiano, 日本の, 한국어, Русский, Español, Nederlands