YouTube Downloader for Mac
YouTube is currently the most popular video streaming website. Hundreds of millions of users access it to watch and create new content. However, one of the biggest flaws of YouTube is the lack of a download button. Everything is fine while you have a strong Wi-Fi connection. But if you want to watch your favorite videos without the possibility of connecting to the internet, you need a reliable YouTube downloader for Mac. Airy is a perfect solution to watch offline videos regardless of an internet connection.
Save YouTube Videos
Use a YouTube Downloader for Mac to Download High-Quality Videos
Airy focuses on delivering an efficient and straightforward downloader for any YouTube video out there while also maintaining quality. And with this goal in mind, the YouTube downloader Mac-optimized app comes with features like batch downloads, choosing from a list of formats to save YouTube videos as videos or audio on your Mac, and many more. Airy is an all-in-one Mac YouTube downloader and this is what you can use it for.
Download Entire Playlists with this YouTube App for Mac
You won't have to worry about mobile data consumption or the lack of a Wi-Fi connection anymore. Airy is the tool to download YouTube videos Mac users need to ensure they can watch their favorite content offline. And you won't waste time downloading videos one by one, you can get entire playlists at once. A few clicks and you're done, the playlist is available offline on your Mac.
Video or Audio? You Take the Call
If you need more reasons why Airy is the best YouTube downloader for Mac, you'll definitely love the fact it allows you to choose what type of file you save. If you want to save the video, do so in MP4. If not, and all you need is the track to create a playlist for your phone or iPad, go for MP3 and just extract the audio from the YouTube video.
Unlimited Access to All Your Favorite Videos
When using this YouTube downloader for Mac you won't have to worry about any limitations. You can log into your YouTube account and that gives you unlimited access to private videos or age-restricted content. A Mac YouTube downloader that really makes things simple!
Grab Subtitles as Well with This YouTube App for Mac
Want to save a YouTube video that's in a foreign language but still be able to understand what's going on even when playing the video offline? That's not a problem if you use Airy. This YouTube downloader Mac app comes with full support for subtitles so your offline video is exactly as the one you would watch online on YouTube. If that's not thinking about user experience, nothing is.
Download Entire Channels with Ease
The list of features offered by what clearly is the best YouTube downloader for Mac continues with the ability of saving full channels. Yep, you read that right. Just found a channel you like? Download all its content with Airy in a few simple steps. This enables you to watch all the videos from content creators you love without needing an internet connection.
How to Download YouTube Video on Mac at High Quality?
Easily as long as you're using Airy. Since the developers of this YouTube downloader for Mac know videos are all about quality, the app was designed to support Ultra HD videos in 4K and 8K resolutions. You won't ever have to worry about quality loss when using Airy.
Save Audio
Build Your Offline Audio Playlist
Don't need the video from YouTube? Nothing easier when using Airy. This app allows you to extract the audio from a YouTube video. So, in case you want to build a playlist for your morning runs or for that exciting road trip you're planning, Airy is there for you. Just like it does for videos, you can save entire playlists and even channels so you spend minimum time actually downloading and more time listening to your favorite songs.
Download in Your Rhythm
Started a download but you need the entire bandwidth to get a very important document for work? There's no reason to worry because Airy enables you to pause and resume the downloads as you see fit. You won't ever have to start over since Airy resumes the download exactly where it left off.
Browser Integration for even More Speed
Copying and then pasting the YouTube URL in Airy's interface is a pretty fast way to download your YouTube videos. However, what if it can be done even faster? Well, that's exactly what Airy developers asked themselves when creating the browser integration functionality. You just navigate YouTube in your browser and this function will give you the ability to start a download right then and there. Chrome, Safari, Firefox, or Opera are the compatible browsers.
Disclaimer
You should keep in mind that Airy was created to enable you to back up personal audio and video content or build offline playlists for when you can't connect to the Internet. It's your sole responsibility if you decide to use this software to download content that is protected by copyright.
How to Download YouTube Videos - Mac Solution
An app that offers YouTube downloads must focus on two big things - a great user interface and top video quality. With Airy you get the best of both worlds and then some. It's so easy to use that even a first-time user won't have any issues with it. These are the steps to download YouTube videos on Mac using Airy:
1
Grab the URL of the YouTube video you want to download and paste it in Airy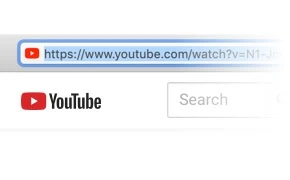 2
Pick the format and video quality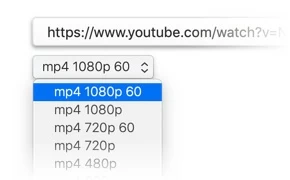 3
Being downloading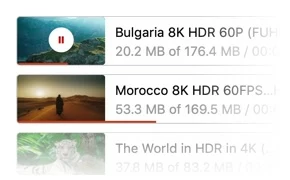 FAQ
Airy comes with an intuitive design and a user interface accessible by any Mac user. However, just to make sure we cover all grounds, we gathered some of the most frequent questions that came from users. So, if you ever have any questions about how this YouTube downloader for Mac works when downloading MP4 files or entire MP3 playslits, check out the answers below.
Check out Some Amazing Articles about the YouTube Environment
What others say about Airy

#1 at UtilitiesApplication
Airy
Download YouTube videos & convert video into MP3 format
5
rank based on
889
+ users
Get a download link for Desktop
Submit your email address to get link for quick download and get started!
Requirements:
,
22.57MB
free space
Category:
UtilitiesApplication
Pricing:
Starts from $19.95
Languages:
中文, Český, Deutsch, English, Français, Italiano, 日本の, 한국어, Русский, Español, Nederlands