YouTube Downloader for Mac
YouTube is currently the most visited video streaming platform in the world with hundreds of millions of monthly active users. But as popular as it is, there are critical limitations that simply can't be ignored. The biggest one is being limited to online streaming only - either through Wifi or using your phone's data. But once you lose connection...then what? You're stuck. Not anymore. Airy is your number one go-to application for all your offline YouTube streaming needs. Easily download your favourite audios and videos straight from YouTube to your Mac and enjoy unrestricted offline streaming, anywhere, anytime.
Save YouTube Videos
Download YouTube Videos Without Sacrificing Quality
Airy's primary objective is simple: offer you incredible convenience with YouTube downloading while maintaining the highest quality. With Airy, you can easily download and save your favourite audios and videos from YouTube straight to your Mac. Download multiple files at a time with ease. Airy gives you full control of playback and resolution quality of any audio and videos you download. You can even extract and download the audio of a video, without having to download the video too.
Full Playlists - Completely Offline
Low on data or expecting to be without Wifi for a while? Airy YouTube Downloader for Mac lets you download and build full playlists for you to enjoy - completely offline. So wherever you are, your music and videos are right there for you to enjoy.
Music or Video? It's Your Choice
This YouTube to MP3 converter for Mac lets you easily extract audio from any video on YouTube, for those times when you don't need your eyes. Simply choose the MP3 format from available options when downloading in Airy.
Get Unrestricted Access
With this YouTube video downloader Mac software, you'll truly feel limitless. By simply logging into your YouTube account, you can get instant download access to age-restricted and even private videos - just like that.
Full YouTube Subtitle Support
If you've ever watched a YouTube video that's in another language, you may have had to use subtitles to follow along. Well, good news. Airy supports subtitles downloads as well so you can always enjoy any type of video content without missing a single word. Another way Airy provides users with the best possible user experience.
Download Full Channels or Categories with Just a Click
Save time and download multiple YouTube videos at once with Airy. But how about entire channels and categories...all with just a few clicks? Binge-watch your favourite subscribers' videos without worrying about your bandwidth limit anymore.
Only the Highest Quality Video Downloads
When it comes to video, quality and resolution are everything. We give you full control to enjoy crisp 4K and 8K HD videos. Airy simply offers you the best viewing experience possible.
Save Audio
Download YouTube Playlists in Minutes
Tight on time and need to download entire playlists for later viewing? Airy - YouTube playlist downloader Mac software got you covered. In just a few clicks and brief minutes, you can download entire playlists or channels. Simply select your videos and choose the format. Done.
Manage Downloads on Your Time
Need to pause, cancel, or resume downloads? Airy lets you manage all those things straight from the download window. So whether you need to take a break or resume at a later date, you can.
Airy is Browser-Integrated
Copy and paste your YouTube video into the URL download bar. Pretty quick, right? Well, if you want even quicker speeds and fewer clicks, you can do that too. Airy has built-in browser integration so while browsing you just have to press one button and your link is copy and pasted and ready to be downloaded, just like that! This works on Safari, Chrome, Opera, or Firefox.
Disclaimer
Airy was created to allow you to back up personal video and audio content for offline storing and viewing. If you decide to use the software to back up data that does not belong to you, be aware that you take full responsibility for any copyright issues that may come up.
Airy - Simple, User-Friendly, Fast, Ready
Two important keys in any app are video quality and user-friendly experience. Airy has both. It's so simple and straightforward to use, a child or elderly family member could do it with ease. Here's how to download YouTube videos on Mac:
1
Copy the YouTube URL and paste it into the Airy app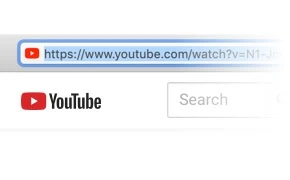 2
Choose your desired output format and quality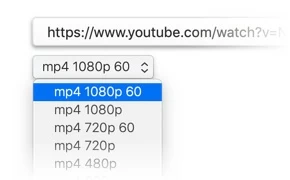 3
Start download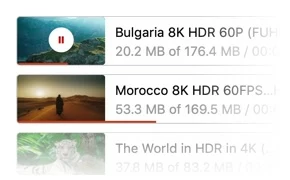 Frequently Asked Questions
Even though Airy is a simple YouTube 4k downloader, with an intuitive design and a very friendly interface, it is natural for users to have some questions about the way this software works. No matter if you want to download YouTube subtitles, use Airy as a YouTube to MP4 converter for Mac or store playlists, these are the most frequent questions users asked.
Check out Some Amazing Articles about the YouTube Environment
What others say about Airy

#1 at UtilitiesApplication
Airy
Download YouTube videos & convert video into MP3 format
5
rank based on
889
+ users
Get a download link for Desktop
Submit your email address to get link for quick download and get started!
Requirements:
,
19.63MB
free space
Category:
UtilitiesApplication
Pricing:
Starts from $19.95
Languages:
中文, Český, Deutsch, English, Français, Italiano, 日本の, 한국어, Русский, Español, Nederlands
The registered users of the previous version can upgrade with a 50% discount.