Airy – Best 4K Video Downloader
Airy is the ideal tool for anyone looking to download high quality videos from YouTube. All it takes is a few seconds, and you'll have an entire page or playlists ready. It's the perfect YouTube downloader for Mac to convert online video to offline, offering a range of different features that are 100% easy to use.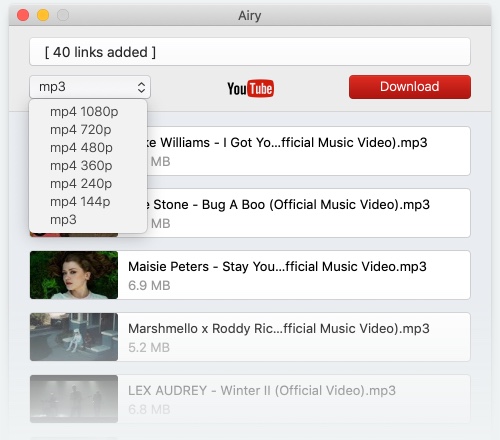 How to Use Airy YouTube 4K Downloader
1
Install Airy and grab your page URL
Navigate to the page you want to download from.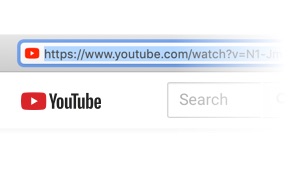 2
Highlight the page URL and copy it
Paste the URL straight into the box in Airy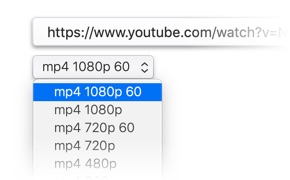 3
Choose your preferred format, hit download
The file will be sent straight to your preferred download destination.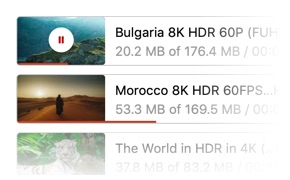 Quick and Clean Way to Download MP4 from YouTube – Mac
There are plenty of YouTube 4K downloader online options on the market, However, few of them can rival Airy. Airy offers complete convenience, letting you download files in seconds to whatever format suits you best, whether on macOS or Windows. The app has a number of features that put it a step ahead of the competition. First of all, it offers impressive download speeds, letting you get files in seconds. On top of that, you can rip entire playlists, as well as downloading just the audio if you want to increase your music library. Downloads are HD, and you can even rip subtitles to .srt files if needed.
What Makes Airy the Best 4K Video Downloader?

Single videos or entire playlists
Airy Youtube Downloader 4K app lets you rip entire playlists, making it easy to grab large amounts of content.

Create your own offline library
Once downloaded, you can move content from device to device, and view offline whenever you want.

Minimum interference while operating
Run in the background with zero hassle, letting you rip videos whenever you want.

Safeguard content from online restrictions
Downloading content means that you'll always have offline backups in case online content is blocked or restricted.

Build as big a library as you wish
Download as much content as you want, whenever you want. Airy has no limits whatsoever on downloading.

Choose your ideal format and quality
Take your pick of a range of different formats, providing you with HD downloads, or lower quality if you want to save space.
The Features That Make Airy YouTube Downloader Stand Out
▪ Excellent speeds for download and conversion let you get your content as quickly as possible.
▪ No personal information required - everything is 100% private, and Airy 4K Video Downloader only interacts with the pages you want on YouTube.
▪ Great at handling large amounts of downloads, with no limit on space.
▪ An amazing 20 different translations available, making the app accessible to just about anyone.
What others say about Airy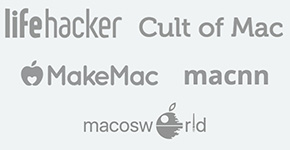 #1 at UtilitiesApplication
Airy
Download YouTube videos & convert video into MP3 format
Get a download link for Desktop
Submit your email address to get link for quick download and get started!
Requirements:
,
25.23MB
free space
Category:
UtilitiesApplication
Pricing:
Starts from $19.95
Languages:
中文, Český, Deutsch, English, Français, Italiano, 日本の, 한국어, Русский, Español, Nederlands